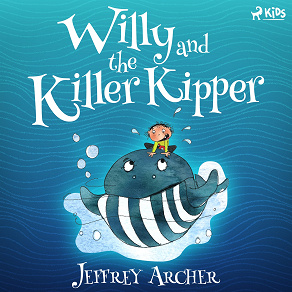 Isbn:
978-87-2807-272-1
Publisher:
Saga Egmont
Category:
Children's books
6-9 years
Accessible since:
February 2022
Narrator:
Jeffrey Archer
Length: 36 minutes
---
Willy and the Killer Kipper
The world's largest submarine The Neptune is missing, lost somewhere at the bottom of the Atlantic Ocean.

When Willy hears about it, he sets out right away with rambunctious Randolph, his fuzzy teddy, to rescue the crew of The Neptune.

Along the way he'll meet Sybil Seagull, The Rightaway Bird and Boris the Blue Whale, who will help him take on Konrad the Killer Kipper who has taken the crew of the Neptune hostage.

Can Willy and his new found friends save the crew before they become Konrad's lunch?

A delightful children's story from best-selling author, Jeffrey Archer.

Jeffrey Archer is a British novelist, Baron and former politician. During his political career, Archer began to write, his second novel 'Kane and Abel' becoming an international bestseller. The novel became a mini-series some years later starring Sam Neil. He is the author of the 'Clifton Chronicles' as well as a number of short stories and plays, as well as several best-selling children's novels. His best known works include ' First Among Equals', 'Kane and Abel' and 'Only Time Will Tell'.
Listen to sample
---